As I entered the cinema through a mini forest of twinkling Christmas trees, was handed a large cup of mulled wine and some Christmas cookies, I knew it was going to be almost impossible to dislike Last Christmas. There's something about a Christmas movie that sucks me in no matter how terrible the acting, no matter how cheesy the lines and no matter how ridiculous the premise.
Emilia Clarke plays Kate, a former golden child – turned monumental disappointment due to a string of terrible decisions. While barely holding down a job as Santa's Elf in a Christmas store, Kate meets Tom (Henry Golding), a charming optimist who challenges Kate's choices and sets her life on a new course.
Let me just get the unnecessary 'critiquing' part of this review out the way because, come on, this is a cheesy Christmas flick. You're not here to find out what's wrong with it. You just want to know where on the 'New Christmas Movie Must Watch' list you'll be placing it. The plot is a little all over the place. It jumps from intense family dysfunction to oddly uncomfortable/creepy side-plot romance without giving you much time to acclimatize. The chemistry between Kate and Tom isn't amazing. They're both pretty unlikable characters in their own way and that doesn't really lessen when they're together, either. There are plot holes. Hopefully not an unbearable amount – I managed to turn a blind eye to all of them after finishing my mulled wine.


Michelle Yeoh plays the Christmas shop owner, Santa, who never seems to run out of second chances for Kate and supplies her with her only seemingly stable foundation in life. It was nice to see Michelle Yeoh and Henry Golding back together in a film, although I kinda wish their characters had a little more to do with each other. Emma Thompson not only co-wrote Last Christmas with her husband, but she also played Kate's mother, Petra. She might provide both the biggest laughs and the biggest cringes. I'm not sure Kate's family drama and mother's depression were ideal elements to include in Last Christmas. It felt a little heavy and unresolved so you couldn't quite shake off your cares and worries and 100% buy-in to the happy ending (which is KEY for a cheesy Christmas flick!).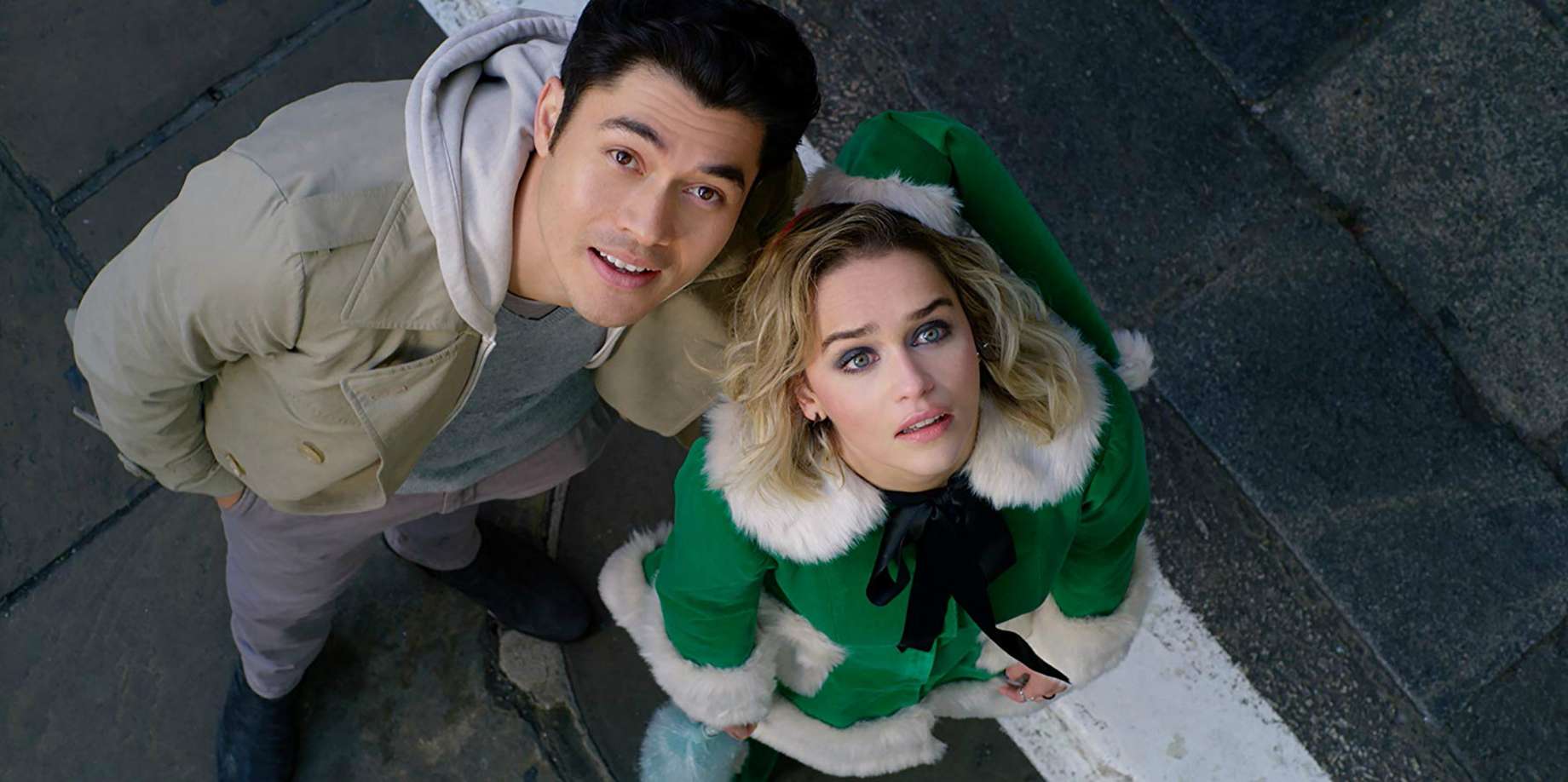 Flaws aside, Last Christmas will hit you where it hurts. RIGHT IN THE TEAR SACKS. It will squeeze those puppies dry or at least give you a really sore throat as you try to conceal your sadness. I don't want to spoil any key elements of the film for you, but there are some major plot points which are solely there to yank your heart strings without relying on a convincing romance. They succeed.

If I'm being honest… every cheesy, chick-flicky Christmas movie out there is gonna get a 10 outta 10 from me because they are the supreme film genre. But If we're ranking on a scale of 10 where 1 is Netflix's A Christmas Prince and 10 is Love Actually, Last Christmas is a 7! Best watched with a large mug of mulled wine and some Christmas-tree-shaped sugar cookies.
Comments